The Mercedes Sprinter van sare known for adding to the image of large capacity vans.  They offer great scope for creating an ultimate product in private luxury tour. The large storage capacity of these vans makes way for a versatile interior design, unequaled by any other luxury vehicle. With the option of custom luxury conversions – the sprinter vans can become the high-tech mobile office, weekend RV vans or tailgating transportation.
The large size of the Mercedes Sprinter makes it possible to bringa wide variety of enhancements and upgrades unlike anything else with the same capacity. The options for custom luxury conversion are plenty and with them, you will be able to maximize your experience in the customization of your Mercedes Sprinter van.
The process of custom luxury Sprinter van conversion should always begin with a focus on your budget, purpose and the functional specifications that you want in the Mercedes Sprinter, the most compactcargo and crew van running on the road these days.
There are specialists toconvert your sprinter vanwith excellent craftsmanship and innovation in order to live up to your expectations for luxury, comfort and performance.
1.    Executive Class Sprinters(Luxury Mobile Office Vans)
If you are a high profile executive feeling like having electric sliding doors in your Mercedes Sprinter that will glide open as you enter the cabin that resembles more like a private jet, then executive class sprinter conversion will be the most appropriate one.
In this kind of luxury sprinter conversion, your vehicle will be made to fit your executive lifestyle. It will have all luxury amenities you may like to see in your mobile office van together with VIP seating, wonderful wood tables, cabinets and a lot of entertaining features to help youride and relaxin unequaled comfort while enjoying optimal productivity!
2.    Custom Tailgating Sprinter Van (Luxury Vansfor Weekend Tailgaters)
If you enjoy tailgating or go on long distance tours over a week or more, the custom tailgating sprinter van can serve your purpose by bringing the best features of both the varieties – the functional convenience of an RV Sprinter van and luxury of the an executive class conversion van
The tailgating conversion van includes fine trim and finish of executive class vans and the most trendy amenities available in RV van so that you can enjoy the tailgate party to the fullest.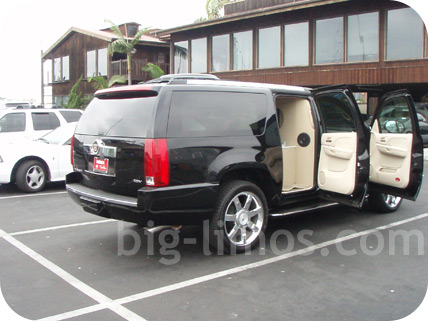 3.    Leisure Travel Sprinter Van (RV Van)
Be it is your recreational journey or leisure tour, the leisure travel Sprinter van will be built with every exclusive feature you want on the way to travel in high fashion and with great convenience.
This type of luxury conversion is done with the most modern facilities you need for a recreational tour, with lots of entertainment, and exclusive seating options to bring you maximum relaxation while serving your socializing requirements.
Big Limos can work on any of the above luxury Sprinter van conversion options successfully. It is a Mercedes Benz approved custom limo builder having master technicians to respond to your van conversion needs to the best possible standards. Big Limos will not just extend your standard sprinter van but also use the finest accessories and materials for giving it a wonderful finish. Whether you are looking to custom convert your Mercedes Sprinter van for executive ride, wind surfing, RV camping or any other outdoor activity or purpose Big Limos has luxury Sprinter conversion solutions to cover your needs. Just give them a call at 714-330-6705for a free quote on the Sprinter conversion project. Take time to find out the images of its converted sprinter vans on the page https://www.big-limos.com/mercedes-sprinter-van-limo/.
For more details, stay social with us on: Facebook, Twitter, Google+ and Pinterest